Aplication

Nickname: Tao999
Age: 49
Language(s): English, Swedish
Game(s): Battlefeild P4F
(Clan) Experience: Non


Runeman121

Private





Posts

: 268


Join date

: 2011-03-06



No, im not :-)
Playing is fun and have always been. Looking forward to the reborn of Duke Nukem.
In my opinion one of the best pre historic games :-)

Tao999

Recruit





Posts

: 35


Join date

: 2011-03-25


Location

: Bangkok, Thailand



HAHAHA! Don't listen to Runeman lol he's one of our young ones and 49 must seem ancient to him. Honestly, experience is good in my books. My boss is about 54 or 55 and he's one of the most youthful/best men I know

I really like having mature players on the team. In reality the fact that you're a gamer actually proves your own youthfulness and makes you a "rare breed"

Btw... Some would say I'm the re-incarnation of Duke...
SNOOPA - LUKE - NUKEM

"
Always
bet on Duke"
"It's time to kick ass and chew bubblegum... and I'm all outta bubblegum"
_________________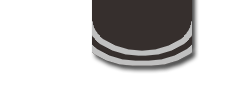 Snoopaluke

Sergeant





Posts

: 921


Join date

: 2011-03-02


Age

: 28


Location

: Ottawa, Canada



Hi! Welcome to the clan

Check in regurarly for updates etc

Also like snoop said, 'older' = experienced = good

_________________
Hey man and welcome to the clan!
p.s. mental age is more important that physical anyways

hehe

7x70

Rookie




Posts

: 144


Join date

: 2011-03-21


Age

: 26


Location

: Charleston, WV, United States



No-one is too old to join us!

Welcome Tao! Hope you enjoy stay on our Chaotic Forums!

Thank you :-) I have never been in a clan before, you never to old to learn new things:-) I hope i can contribute with some thing.
Have you notist that you can run all the way from ru.s base to left of B and A outside the train to the straires in the concrete wall,
and us do the same to take D. I have taken D by my self a cople of times this way:-) I think you need the training points for running,
some times the clock for you outside the train/map starts, but keep running and you make it.
I have never seen anyone go that way during match. It quite easy to sneak through to D when you us. (Karkand map)

Tao999

Recruit





Posts

: 35


Join date

: 2011-03-25


Location

: Bangkok, Thailand



Congratulations on getting accepted!
Way to prove that you'll be a valuable asset already

_________________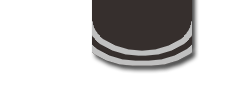 Snoopaluke

Sergeant





Posts

: 921


Join date

: 2011-03-02


Age

: 28


Location

: Ottawa, Canada



yeah age doesnt matter, but if you like 128 there could be issues

frutista

Corporal





Posts

: 259


Join date

: 2011-02-26


Age

: 23


Location

: Chattanooga




---
Permissions in this forum:
You
cannot
reply to topics in this forum