My nicknames are Rumdum,Geedderupchuck,Crackhouseorphin,Whitelightnin.

I'm 36 years old, I live in the USA, And I only speak english.

A little about me. I am a motocycle mechanic by trade. Some of my hobbies are (besides Battlefield) are waterskiing,fishing,dragracing my bike, and I just got into minisprint cars.

I found this clan on Battlefield Play4free discussion forum.

I love playing the Battlefield game, I used to play games from cd but live games are never the same. The maps might not change but the but the game play is never the same (So Much Better). The reason I should be accepted is I never put anyone down, I always play for performance, all my characters are level 20 and if I see a way to help someones game play I'm happy to throw my 2 cents in but I'm happy to get advice to. Hope to be accepted since I've never been in a clan before I'm not sure what its all about but interested in finding out. Thanks.

john15955

Recruit





Posts

: 11


Join date

: 2011-04-23



Hi

Welcome to our forums/clan, check in regurarly for updates and such

If you have any questions, our members will gladly answer them

_________________
Yes we will!

No one said accurately though...

Welcome!

Botking

Forum Guru




Posts

: 855


Join date

: 2011-03-26


Age

: 22


Location

: Still reading this? Jeez, whered you dig up my profile from? May 25 - 2013



Motorcycles eh?
I'm saving up for one right now! (well after I buy a truck that is

)
How long have you been driving them? What bike(s) do you have and what would you suggest as a beginner's bike?
I have tons of driving experience under my belt since I've done deliveries for about a year a while ago so I'm more than comfortable on the road. The main question would be a balance of an easy-riding bike vs. power vs. price.
I don't see myself needing anything more than 150cc at least until I get really used to riding. Any tips you can give to a soon to be motorcycle fanatic? Good beginner bikes? Thanks

Welcome to The Legion buddy!
(Until clan support/ server lists come to P4F, we pretty much just hang around on this forum making fun of each other. Good times

)
Eventually we'll get some Legion specific servers and have hilarious games/ dogfights/bumper cars on Oman

_________________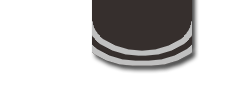 Snoopaluke

Sergeant





Posts

: 921


Join date

: 2011-03-02


Age

: 28


Location

: Ottawa, Canada



Welcome to The Legion

There's a great variety of people in this clan, so I"m sure you'll like it here in the Legion


SilverHawk

Corporal





Posts

: 529


Join date

: 2011-02-28


Location

: United States



Snoopaluke wrote:Motorcycles eh?

I'm saving up for one right now! (well after I buy a truck that is

)

How long have you been driving them? What bike(s) do you have and what would you suggest as a beginner's bike?

I have tons of driving experience under my belt since I've done deliveries for about a year a while ago so I'm more than comfortable on the road. The main question would be a balance of an easy-riding bike vs. power vs. price.

I don't see myself needing anything more than 150cc at least until I get really used to riding. Any tips you can give to a soon to be motorcycle fanatic? Good beginner bikes? Thanks

I would look at a honda or kawasaki 250cc supermoto 4 stroke. It has about the same amount of power as the 125cc 2 strokes do and ride really good to. Thanks for the interest, always good to see more riders out there.

Welcome to The Legion buddy!

(Until clan support/ server lists come to P4F, we pretty much just hang around on this forum making fun of each other. Good times

)

Eventually we'll get some Legion specific servers and have hilarious games/ dogfights/bumper cars on Oman

john15955

Recruit





Posts

: 11


Join date

: 2011-04-23



Love you already. I ride my buddies Yamaha R6 all the time. I'm a huge car fanatic. haha

7_62mmOfDeath

Forum Guru




Posts

: 1157


Join date

: 2011-03-02


Age

: 25


Location

: The place where gurus go



i want money!! i drive a Kia Shuma


the_duke

Lance Corporal





Posts

: 305


Join date

: 2011-04-06


Age

: 27


Location

: Karkand second building on your left



Similar topics
---
Permissions in this forum:
You
cannot
reply to topics in this forum